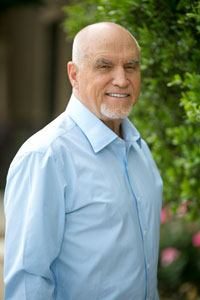 Dr. Lyndel Stripling
Dr. Stripling graduated from Baylor College of Dentistry in 1976, where he was selected as Outstanding Senior by the Delta Sigma Delta fraternity. After graduation, Dr. Stripling began a private practice in Longview, Texas, where he served as President of the Gregg County Dental Society and the Land of Pines Dental Study Club. He began his Dallas practice in 1988 and continues to be active in the Dallas County Dental Society. Dr. Stripling holds a Fellowship degree in the Academy of General Dentistry and is a lifetime member of the American Dental Association and the Texas Dental Association.
Dr. Stripling and his wife, Kathy, have six children and six grandchildren. His outside interests include photography, sculpting, music, and hunting. He is dedicated to improving and maintaining healthy smiles with long-term relationships.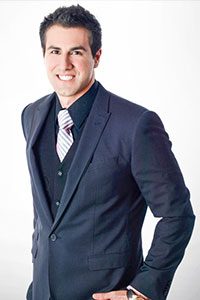 Dr. Shawn Nemovi
Dr. Nemovi received his Doctor of Dental Surgery degree from the University of Oklahoma College of Dentistry in 2012. After practicing for 2 years, he was awarded the opportunity to attend school at the University of West Virginia to complete an advanced, one-year periodontal preceptor surgery residency. In this residency, Dr. Nemovi received training in complex implant surgery, full mouth extractions, tissue grafting, sinus lifts, and bone augmentation surgeries.
Dr. Nemovi has served as part-time clinical faculty at the West Virginia College of Dentistry, where he was the Clinical Instructor and Clinical Evaluator for 3rd – and 4th -year dental students. He was also a guest lecturer, presenting different topics in Cosmetic and Surgical Dentistry.
Furthermore, Dr. Nemovi has completed an extensive training in IV moderate, conscious sedation in order to better treat his anxious patients. This treatment is available for not only surgical procedures but also for simple procedures such as fillings and cleanings. Dr. Nemovi currently holds a dental license in 3 different states. He has advanced training in Cosmetic Dentistry (including veneers and Lumineers®) and holds an advanced level certificate for Invisalign®. Dr. Nemovi has completed advanced training at the Pikos Institute for advanced implant soft tissue grafting, advanced bone grafting, and sinus grafting for implants. He also trained at the American Academy of Facial Esthetic for Botox and dermal filler treatments.
Dr. Nemovi is a certified piano instructor and music composer. He has composed and arranged music in different genres, including jazz, classical, house, R&B, and modern music. His compositions were played on OKC FOX Morning News.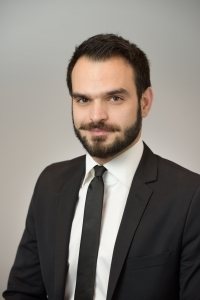 Dr. Sajjad Ashnagar
Dr. Ash is a full-time traveling periodontist, practicing in Dallas-Fort Worth metroplex, Texas. He earned his periodontology diploma from the University of Michigan and is specialized in treating gum disease, dental implants and regenerative surgeries. He is licensed to perform I.V. moderate sedation and high-risk anesthesia.
Dr. Ash studied general dentistry at Tehran University of Medical Sciences, where he earned his Doctorate in Dental Surgery. Six months after opening his private practice in Tehran, he immigrated to the United States and interned at the University of California Los Angeles (UCLA) periodontics program. Soon after, he was accepted at the University of Michigan periodontology residency program to specialize in gum surgery. After graduation, he chose to live in Dallas, Texas, and establish his traveling practice, serving the entire DFW area.
He has published numerous articles in peer-reviewed scientific dental journals and has been highly cited by dental researchers. He is a proud recipient of Dr. and Mrs. Steven Meraw Periodontal Scholarship and a member of the Dallas County Dental Society, the Fort Worth District Dental Society, the American Dental Association® and the Michigan Periodontal Association.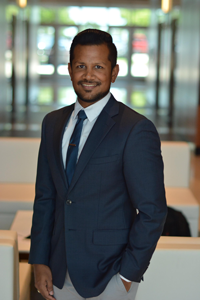 Dr. Mihir Patel
Dr. Mihir Patel received his Doctor of Dental Surgery (DDS) degree from Baylor College of Dentistry in Dallas, Texas, where he graduated in 2015, on the Dean's Cumulative Honor List. He then earned his Advanced Education in General Dentistry certificate in 2016, from Baylor College of Dentistry. Prior to dental school, he attended Texas A&M University as a biology major, graduating Magna Cum Laude in 2011.Dr. Patel was born in London, England before moving to Garland, Texas at the age of 1 where he grew up before moving to Dallas to be close to his practice.His interest in dentistry began during childhood after chipping half of his front tooth off during a biking accident. Dr. Patel was impressed that the dentist was able to completely repair his tooth, and says, "I was so amazed how dentistry could enhance someone's smile and give them their confidence back."
Dr. Patel's commitment to the field of dentistry extends beyond the office. In addition to extensive volunteer service with various organizations, he's a member of the American Dental Association, Texas Dental Association, Dallas County Dental Society and the Dallas Study Club, an affiliate of the Seattle Study Club. Dr. Patel focuses his continuing education in esthetics, surgical and restorative implants, and endodontics.
Dr. Patel married his high school sweetheart, Ankita. Together they have a dog, Peanut. In his free time, he enjoys traveling, trying new restaurants, and doing DIY projects around the house.
"A man can be as great as he wants to be. If you believe in yourself and have the courage, the determination, the dedication, the competitive drive and if you are willing to sacrifice the little things in life and pay the price for the things that are worthwhile, it can be done." – Vince Lombardi
Meet Our Team
Each member of our team at Lake Highlands Dental is trained and passionate about what they do. We love getting to know or patients and helping them achieve healthy, beautiful, and confident smiles. We invite you to get to know our team so you can feel more at home when you visit our office.

Cindy McCourt – Practice Manager
Cindy has more than 30 years of dental experience, and she was a dental assistant before becoming the practice manager. She graduated cum laude with a Bachelor of Science degree in business and a Master of Arts in management, and she is a Fellow with the American Association of Dental Office Managers. Cindy and her husband David have one young lady at home, five grown children, and one grandchild.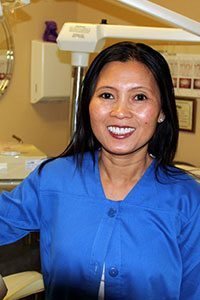 Pinny Sy – Dental Hygienist
Pinny has been with our practice for more than 20 years, and she holds a Bachelor of Science in dental hygiene. Pinny endeavors to provide outstanding quality of care to our patients, and she's proud to be part of a team of talented coworkers. Originally from Cambodia, she arrived in the USA in 1981 and speaks Khmer. She is married and has three girls, and she loves spending with her family.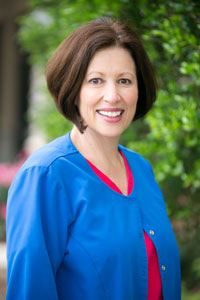 Shelly Hodges – Dental Hygienist
Shelly is a very experienced dental hygienist. She graduated in the top 10 of her hygiene school class in 1978, and she has been with our practice for more than 20 years. But even after all those years, she still feels like the patients she helps are treasured friends. Shelly has been married to her husband for 35 years, and she enjoys singing in choir and spending time with friends and family.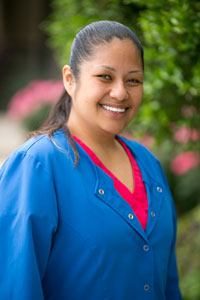 Leticia Gutierrez – Dental Assistant
Leticia, one of our dental assistants, excels at making patients feel comfortable before and after their visits. She graduated from Skyline High School Career Development Center and holds a certification in dental assisting from the Floral Culture Cluster. Leticia loves spending time with her kids, and she enjoys watching her two oldest children compete in football.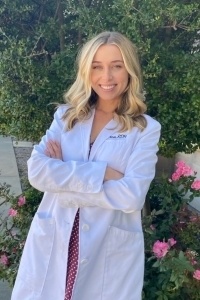 Jenna Gillund – Dental Hygienist
Jenna began her dental career as a dental assistant in Dallas, eventually making her way to work in Beverly Hills, California. Gaining her experience in general and cosmetic dentistry, she decided to further her career by becoming a dental hygienist. She has since relocated back to Dallas to be with her family and continue her journey at our office. She is passionate about the quality of care for her patients and the relationships they build and is always putting the patients' needs first.